Alu Automobile Sheet Metal
The use of lightweight alu automobile sheet metal material is an important way to realize the development of lightweight vehicles, and it is also the main means to solve vehicle overloads and achieve energy saving and emission reduction. Aluminum plates for automobiles, trains and ships: (width 300-1500-2300mm) adopt aluminium alloy of 7075, 6082, 6061, 5083, 5754, 5052, 7050. A series of aluminum alloys in the manufacture of automotive panels, 6000 series aluminum alloys (that is, magnesium as the main alloying element) are usually used in automotive panels (guards, door panels, and covers).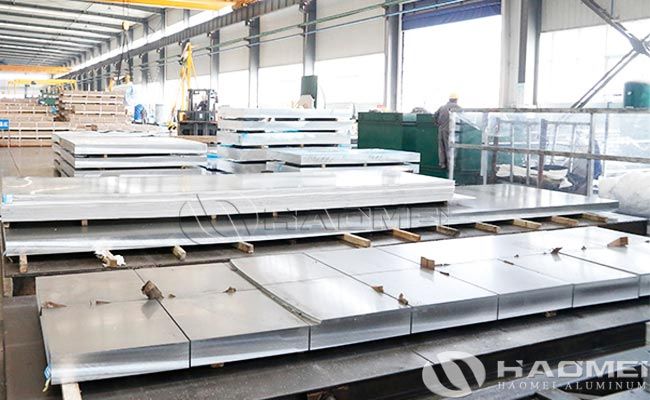 Common alu automobile sheet metal are mainly 6000 series aluminum plate products. There are 6061 aluminum plates, 6101 aluminum plates, 6060 aluminum plates, 6016 aluminum plates and other automotive aluminum plates. The automobile aluminum alloy materials have low material density, high specific strength and specific stiffness, good elasticity and impact resistance. The automobile sheet metal also have good corrosion resistance, wear resistance, good processing performance and other characteristics, is an ideal lightweight material for automobiles. The alloy automotive aluminum plate has medium strength and good corrosion resistance, and is light in weight. It is mainly used in transportation and structural engineering industries.
At present, most car companies use alu automobile sheet metal for making auto parts, such as aluminum alloy machine covers, aluminum alloy anti-collision beams, aluminum alloy instrument tube beams, and so on. The density of aluminum alloy is only 1/3 of that of steel. Under the condition of ensuring the same performance, the same part can still reduce the weight by about 50%, which is significantly lighter.